Products meeting the search criteria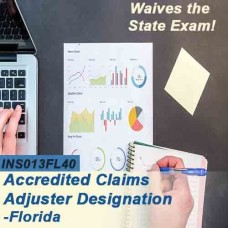 This 40-hour course fulfills the educational requirement for the 6-20 Company/Independent All-Lines adjuster license and is also the first step toward a 3-20 Public Adjuster license. It is a Florida Approved designation course, which functions like a pre-licensing course (you must take it before getting your license). Waives State exam for the 6-20! Topics include: Property and Liability Insurance Concepts Personal Automobile Policy Business Auto Policy and Mechanical..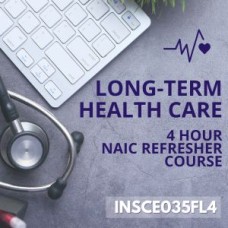 This 4-hour Continuing Education course is entitled "Long-Term Care NAIC 4-hour Refresher Class: Partnership Programs, LTC Insurance and LTC Services." This class is written to satisfy the NAIC requirement for ongoing insurance agent training on long-term care. The training consists of topics related to long-term care insurance, long-term care services, state partnership programs, and available long-term care providers. In addition, this course will provide an in-depth discussion of tr..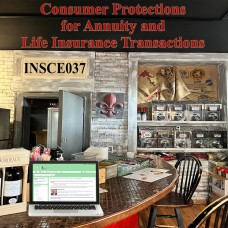 This 4 hour Continuing Education course is entitled "Consumer Protections for Annuity and Life Insurance Transactions". In this class, you will learn about the Florida and Federal laws that deal with annuity and life insurance transactions. Most importantly, you will learn what Agents must do in order to protect consumers. In this class, we trace the legislative history of consumer protection for annuity purchases. In Florida, it began with protecting our most vulnerable citizens: Se..
Showing 1 to 3 of 3 (1 Pages)