Welcome to our Enrollment Center.
Instructions:
Click 'Add to Cart' to make your selection.
Click 'Checkout' to enter your payment information, coupons and vouchers.
Please remember that each student email address must be unique to a single student.
Real Estate courses prepare the student for the state licensing exam by using a question and answer format.
Receive immediate access (as soon as your payment is cleared and you receive the automated email) to courses when you purchase online through this catalog (using credit/debit).
This course prepares the student for state Real Estate Appraiser Exams with a database of over 440 q..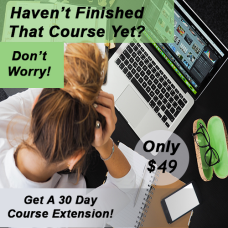 Haven't finished your course yet? Only one day left before it expires? Here is the solut..
This course prepares the student for the Florida Real Estate Sales Associate Licensing Exam. The cou..
Showing 1 to 3 of 3 (1 Pages)